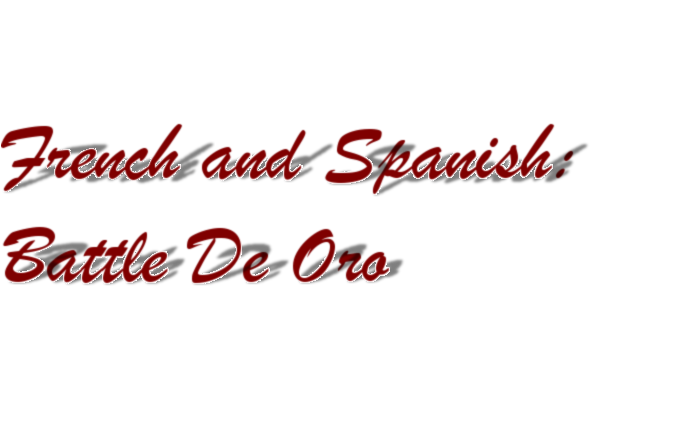 The Spanish have recently raided a misty island near it's water, finding vast treasure worth millions of gold. The French, angered by this, claimed that the islands were theirs, and so was the gold. The Spanish claimed the same, causing a heated argument between Avarcia and Le Porc, ending in Avarcia getting shot in the eye. That was the last straw, now a giant battle looms, the Spanish stashing the gold, and the French ready to take it.
RULES:
1.The Spanish will find a spot to 'Hide the treasure' and must have at least one ship guarding it.
2.When the Spanish have found a spot and are ready the French will launch from their island and the hunt will begin.
3.When a ship sinks it is dead. It cannot re-launch nor can the crew join another ship.
4.Any 'Dead' ship's crewmembers cannot talk to, or an anyother way interact with, its teamates that are still alive.
5.The last team standing wins.
The winning teammembers will recieve a team flag with the ship info and prove of winning on it.
Spain:
1.Captain Andy: Fire-sail Lion.
Admiral of Spain.
French:
1.Davy Fireskull: Shadow Queen.
Admiral of France.
When:TBA
Where:TBA
Its time for Battle De Oro!